So, they might not be able to rock you like a hurricane, but if you get stung by one, it's going to hurt like a mother. Yep, I'm talking about scorpions, the eight-legged variety, not the heavy metal band. With approximately 1,200 scorpion species in the world and 70 or so in the United States, you are bound to come across one at some point.
While scorpions prefer deserts or semi-arid regions, scorpions can be found in a number of types of dry habitats. Most like to chill under logs, rocks, boards, and debris or clutter, but there are some species that find vertical surfaces like walls and trees a perfect spot to get some chillaxing in. During periods when the weather reaches hideously high temperatures, scorpions just might make their way into homes to get a little reprieve.
Scorpion Fun Facts:
What is the largest scorpion? The Giant Forest Scorpion. Measuring nine inches in length, it would definitely send this blog writer running far and fast.
What is the deadliest scorpion? The Indian Red Scorpion. Thankfully, it is not located in the United States since it can kill a human within 72 hours if a sting is left untreated.
What is the most common scorpion in the United States? The Striped Bark Scorpion. If you are encountering a scorpion in the United States, this is most likely it.
What is the deadliest scorpion in the United States? The Arizona Bark Scorpion. It is actually the only type of scorpion found in the United States that is considered deadly to humans.
Do scorpions lay eggs or have live scorpion babies? Live babies. Being the cool scorpion mom that she is, she carries these babies around on her back.
Do scorpions glow in the dark? They don't glow in the dark, but if you have a super groovy black light circa 1970, the scorpion exoskeleton will glow under this ultraviolet light.
Are scorpions nocturnal or diurnal (a fancy way of saying active during the day)? They are nocturnal and are most active when we are in our beds sleeping like babies, hopefully not dreaming of nine-inch scorpions.
Does size really matter? Of course it does, but not in the way that you think. The smaller the scorpion, the more potent their venom.
Need to get rid of scorpions?
So, to sum up, scorpions are nuisance pests, like spiders, mites, and ticks. They aren't aggressively trying to sting humans; it just happens when they feel like they need to defend themselves. Do we want them around our kids, or pets, or feet? Not even close, especially not those nine-inchers. Talk about heebeejeebees. Thankfully HowToPest.com has professional-grade pesticides that will take care of any scorpion situation you might have. Check out the products available HERE. Scorpions, heavy metal band or eight-legged stinging machines, might make their way into your home or onto your property, but you get to choose which gets to stay.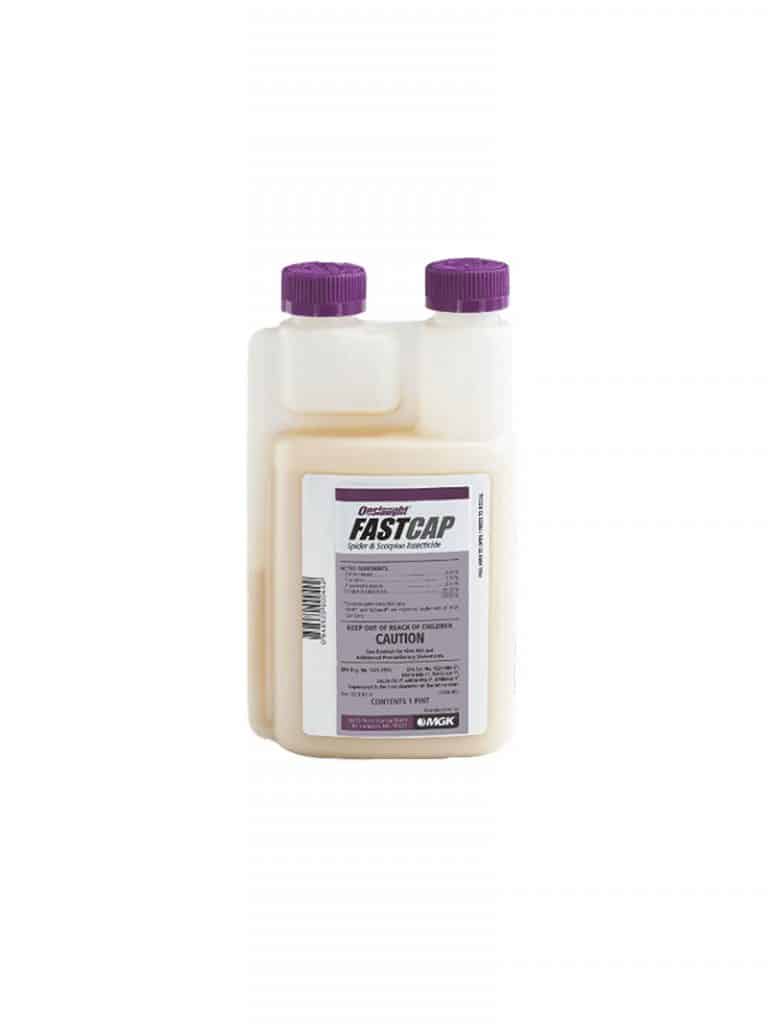 Onslaught FastCap Spider & Scorpion Insecticide
Fast Free Shipping!
Need to get rid of spiders or scorpions? Onslaught FastCap Microencapsulated Insecticide is one of our favorites when it comes to spider and scorpion control! Why? Onslaught provides fast-acting and long-lasting residual control, which means it will hold up very well in all temperatures. Spiders, scorpions, fleas, mosquitoes and a broad spectrum of other residential and commercial pests don't stand a chance.  Shop all Spider Products Here.
Features and Benefits:
Kills mosquitoes, including the Aedes mosquito that may carry and transmit Zika virus
Quick kill
Combines active ingredients Esfenvalerate, knockdown agent Prallethrin with synergist Piperonyl Butoxide (PBO) for enhanced control
For use indoors and outdoors, including indoor broadcast treatment option
For use in food and non-food areas of commercial structures
For use in and around livestock facilities, on turf, ornamentals and landscapes
Kills a broad spectrum of pests (including spiders, scorpions, fleas and mosquitoes)
Size:
16 oz.
Case of 6 (16 oz.) Bottles